The Eyes of a Traitor – Third album evident
July 8, 2013 | By: admin
---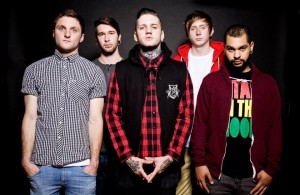 Hertfordshire outfit The Eyes of a Traitor, or recently known at just 'Traitor' have released several hints towards a third album. Since their last release 'Breathless' there has been several projects and bands that the members have gone on to pursue such as Heart In Hand and Empires Fade. Just a few hours ago the group posted this on Facebook.
"For anyone wondering what Pugh is up to these days while the other guys are destroying venues with Heart In Hand, Engine-Earz & Empires Fade – he's now the guitarist, lyricist & backing vocalist for ambient guitar duo The Twirling Canes. Couldn't be any further from Traitor, musically, but some of you may dig it. Their debut EP dropped tonight, and it's up for free download on their Facebook page. In other news, hang in there for Traitor 3, it's sounding tasty."
Other hints have been from responses to several posts on their Facebook page as well as a recent teaser of ideas for the new albums recorded by drummer Sam Brennan, which has recently been taken down.
This is great news for hardcore fans like myself who cannot wait. If you need something to listen to for the moment this is apparently a rare, unreleased song by Traitor.