The Dead Lay Waiting to release new EP, 'Ascent of the Murder'
March 3, 2013 | By: admin
---
Get ready for the 13th May; The Dead Lay Waiting are set to release their brand new EP, 'Ascent of the Murder'!
If you don't know already, The Dead Lay Waiting are a British metal band from Swindon. They released their debut, 'We Rise', in 2009 and the band have been working hard to build their profile ever since. They've bagged themselves a number of festival slots and live dates across Europe over the years, and eventually earned nominations for Best British Newcomer at the Kerrang! Awards and Best Underground Band at the Metal Hammer Golden Gods in 2011.
The EP will be the band's first offering since they parted ways with Rising Records, and the guys are excited to be going it independently again.
'With a renewed hunger, we're determined to make up for lost time.' Says singer Luke Lucas 'Already in a short period we've achieved so much on our own, and we have so much more planned for the coming months, including new music, videos, exciting surprises, tours, tours and more tours. In short, TDLW are far from dead.'
That's what we like to hear! And according to the press release, the band's sound has come a long way since their last release in 2011. Hopefully we'll get a review of that up for you guys soon, so you can see what we think!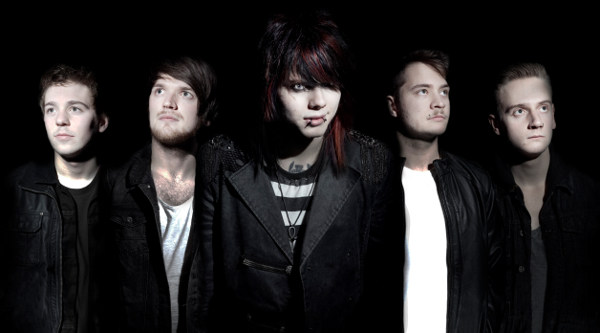 As well as the new EP, The Dead Lay Waiting have also released their own Comic Book 'Chapter One – the Girl'. Launched at the Telford Comic Convention earlier in February, the comic book and EP will be available as a limited edition package on a unique Syringe-style USB stick. The USB package will also include material from their 'Almost Heaven' album, behind the scenes footage from the recent 'The Killing Is Dead' tour and their new music video to EP track Blind Preacher.
Ascent of The Murder will be available digitally, and as a limited edition USB package, from May 13th 2013, this is preceded by the release of their new single 'Roses Are Grey' on April 22nd 2013.