Metallica – ReLoad – Case Stated!
April 16, 2014 | By: Martin Said
---
A double release can be a risky move, especially if the two recordings are put out individually. If part one of the release isn't well received then there's a big chance the second piece won't fare any better, especially if it follows the same direction musically. If the audience is put off from the first effort, why should they open their arms to its follow up? Well, maybe because you're Metallica. Releasing a sequel to 1996's poorly received Load album was a risky move in so many areas but Metallica did it anyway, essentially signing themselves a double death sentence. After the negative backlash from the fans that heard Load, the band could've decided to quickly shift direction and make another Master of Puppets, but they didn't. James, Lars, Kirk and Jason stuck to their guns and released Reload in November 1997, and despite the criticisms dished out by them just one year prior, the fans were still ready to lap this one up. 436,000 times during the first week of its release in fact, sending it straight to the top of the Billboard 200 chart. Large numbers aside, as the years have passed, Reload has taken extremely hard knocks from the Metallica fan base and rock music listeners alike, perhaps even more so than it's predecessor.
Case Stated!
Metallica – Reload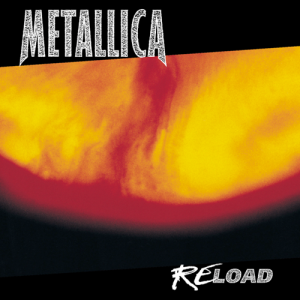 Stating my case for RELOAD:
"Gimme FUEL, gimme FIRE, gimmethatwhichIdesire, OOH!" – the classic opening line of Reload. James Hetfield wants you to know that him and his metal bothering cronies aren't taking your shit and are continuing to do things their own way. Reload doesn't just pick up where Load left off, it's a straight up continuation of its older brother, following in its footsteps with an immediately chunky riff and simple beat. Fuel is possibly the best way this album could've started. Straight to the point, it's fast and energetic, just like its lyrical subject matter. Written by Hetfield who is known for being a major hot-rod enthusiast, it's the perfect sonic depiction of such an interest, with Ulrich's drums almost mimicking a slowly chugging engine during the songs chorus. The Memory Remains follows with an equally groovy but rather dull riff. This track has become perhaps the most endeared of any that came out of the Load era, and I have to wonder why. A dull melody, monotonous riffs droning on throughout, a frustratingly slow drum beat, all complimented with sharply out of place guest vocals from British singer Marianne Faithfull doing the song no favors whatsoever. Things slowly but surely start to pick up beginning with Devils Dance. A slithery bass line lays out the foundations for jittery guitars, soon shadowed by Hetfield's voice at its best yet. Convivial yet with its trademark gruffness. An easily digestible track to swallow after the awkward and prickly Memory Remains. The Unforgiven 2 is next, a direct follow up to The Unforgiven from 1991's "Black Album". Following the same pattern as the original, but more stripped down and less
cinematic. A pleasant verse melody unfolds but is soon followed by another generic chorus. Made worse by Ulrich's incredibly repetitive and plain drum beat, which seemingly has stayed the same since "The Black Album". Listening to Reload it's hard to believe that the man behind its beats is the same that held sticks on songs such as Battery and Dyers Eve in the 80's, and it only becomes harder to understand when presented with tracks such as The Unforgiven 2, a song of nothing but wasted potential. 4 songs later, and everything has become blurry. Better Than You, Slither, Carpe Diem Baby and Bad Seed could all be part of one long 20 minute song. They tread such familiar ground that it's hard to tell the difference between them. They do have their own individual qualities but they're so small and meaningless that it's hard to remember what they are by the time each song has ended. Reload starts to take baby steps back onto its objective with song number nine Where The Wild Things Are, one of only three songs in the bands career to be co-written by bassist Jason Newsted. An interesting riff with heaps of potential, let down yet again by lethargic drumming and stodgy vocal melodies. It almost hits the right spots, but just skims past them by a few inches. Prince Charming is soon to follow, and it shows its nine predecessors how a good song should sound. Ten tracks in and Reload finally presents its listener with its first instant classic. Beefy riffs almost harkening back to Metallica's thrash days coupled with a fantastically addictive chorus melody with James' vocals at their most versatile yet, specifically during the tracks verses, which have an almost spoken feel to them. Prince Charming hands the torch to Low Man's Lyric, a beautifully relaxed song featuring a hurdy gurdy and humming from James Hetfield. A definite first for Metallica, but it strangely works. A little over stretched at 7 minutes, but it's still a major step up. Again, its follower Attitude is more of what you'd expect from the worlds biggest rock band. Almost a sequel to Fuel with its similarly twisting guitars and thumping drums, it also dishes out some slick greasy solos and rough vocals, and the whole thing is suitably abrasive, a sound that fits perfectly with the style of both Load and Reload. Despite this sudden step up in quality, things aren't looking so great for Reload as a whole, but it has one song left to help pull itself out of shit creek – Fixxxer. Arguably one of the best songs Met' put out in the whole of their wonky 90's era, it's become a big fan favorite over the years and rightfully so. Unsettling and looming riffs ring in and out of focus as a single bass drum beat thumps over a grooving bass line, before the whole set up comes crashing into itself just over a minute in. The perfect set up to welcome Papa Het again putting in a great deal of effort and emotion into his voice. As the chorus hits, with its captivating rhythm, it only brings sadness. Whilst an incredible song, it only begs the question – why couldn't the rest of Reload be like this?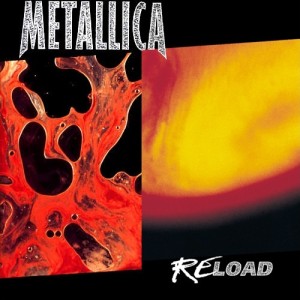 Reload is the perfect definition of a "sequel" album. It followed the same artistic and musical direction, and a similar cover art, this time trading Load's "Semen and Blood" for "Piss and Blood", by the same artist Andres Serrano.
The verdict:
So there it is. The sequel to the "worst Metallica album yet." I think it's safe to say that in 1997 Load no longer held that title. There's so much about Reload that feels disjointed and confused it's almost upsetting, because there is a great album lying underneath it all. Original ideas are there, and they're occasionally tremendous, but they're pulled down by trite and characterless additions far too often. Only one year after Load and the bluesy Metallica sound has already become threadbare, which is disappointing since Load was a great record for the most part, and held much potential for its successors to use. But Metallica rarely utilized any of it here. Things do pick up, but it's all too little too late. Waiting through ten tracks to finally hear the first truly good stand out song on an album is not what Metallica fans expect, especially when considering that there was a time when a Metallica album was complete with less than 10 tracks. In 2012, Metallica released Beyond Magnetic, a 4 track EP that acted as a small companion piece to their 2008 full length record Death Magnetic. It contained 4 songs that were recorded during Death Magnetic's sessions that didn't make the final cut for the album. If only Metallica had this kind of vision in 1997, then Reload might not be the mess it is today. They could've released Fuel, Devils Dance, Prince Charming, Low Man's Lyric and Fixxxer as a bonus EP to go alongside Load, and the other 8 tracks could've been cast off and put into the filler bin where they belong. Certainly not a terrible record, but it's not a great one. Skip the many many gaping holes of filler and overdone material and you'll find Metallica at their song writing best. But when you've got 75 minutes of music to sort through, it's just not worth it.
Purchase Metallica – Reload: