Ian Watkins sentenced to 29 years
December 18, 2013 | By: James Swan
---
This afternoon Ian Watkins, lead singer of Lostprophets was sentenced to 29 years for crimes of sexually abusing children including the rape of a baby.
The judge added a license of 6 years, making the total sentence 35. Watkins must serve two thirds of the sentence before being considered for parole.
Mr Justice Royce  stated that "In all it's a dreadful catalogue of abuse of a previously innocent boy to satisfy your own interests and lusts." He added that Watkins showed "evident delight" in abusing children and had shown "an almost complete lack of remorse" for his behaviour.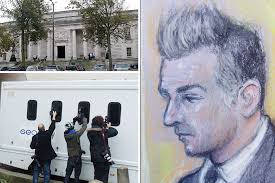 Watkins was visibly shaking as the judge made his comments.
The two women who aided Watkins in his campaign of abuse, known as "Mother A" and "Mother B", have been jailed for 14 and 17 years respectively.