Hunter James and the Titanic – La Liberte / Album Review
August 6, 2021 | By: Rock Industry
---
Sentimental in places but mostly covered in themes of love, 'La Liberte' is perfect for fans of Americana, Folk, Country and good old fashioned rock and roll. The new LP from Denver, Colorado-based Hunter James and the Titanic feels like an instant classic. An album that fits perfectly with its rock ancestors, this album feels like the heart and soul of your new favourite collective. Receiving high praise from the likes of CLOUT, New Noise Magazine and RGM, 'La Liberte' consists of twelve personal tracks – all able to tell their own story. From album opener 'The Way I Remember You' and its eighties-style acoustic ballad, the poignant number radiates long lost love and how it never really leaves us. The second single on the release comes in the shape of foot-stomping, hard-hitting contender 'Over the Line'. Best described as a track Rival Sons wouldn't mind having in their discography, this spine-tingling offering showcases how truly powerful Hunter James' songwriting is.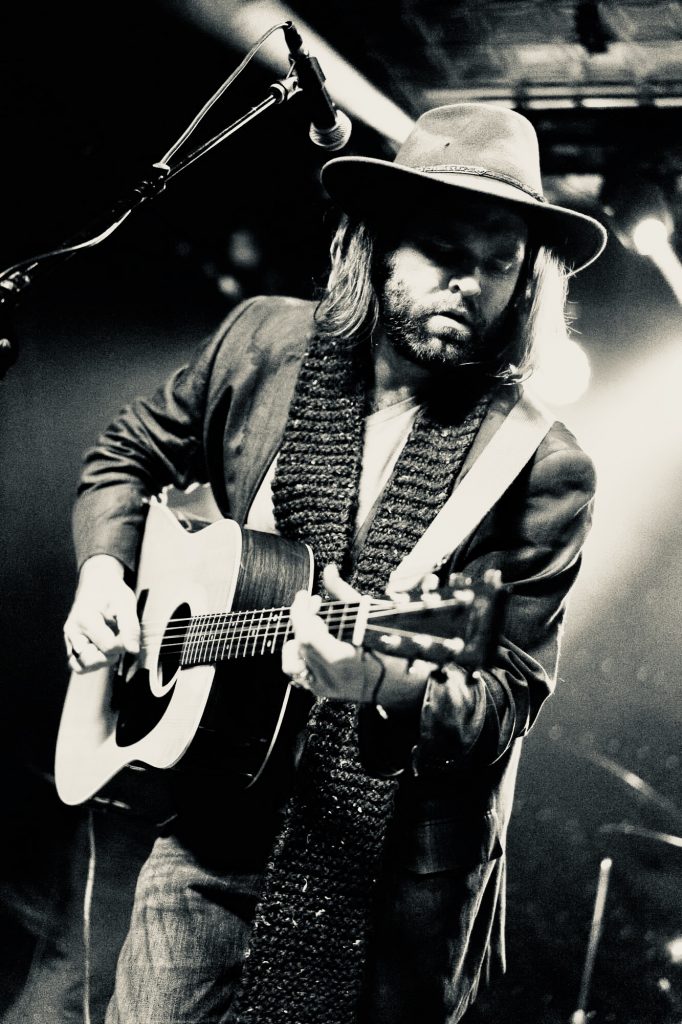 Diving headfirst into the third single 'Head On' – you'll instantly turn your speakers up to the highest level whilst you dance around with no cares in the world. Slightly featuring a more simple arrangement, the prominently indie rock track is possibly the most mainstream track on the whole LP. The previously released single 'Roxanna' tears at the heartstrings with its melancholic nature. Transcendingly original, the vivid guitar tone is what grips your gaze. 'Too Different Pictures' is a gentle outlook into Hunter James' fierce Americana side. Sounding like old school Tom Petty, this breathtaking offering features one of the strongest slide guitar solos you'll hear this year. Another previously released single comes in the shape of jiving single 'Side of the Sidewalk'. Jiving through every day with no cares in the world, this is certainly the perfect track to listen to whilst you walk through town.
'Adeline' feels like the album's hidden gem. Poised with a memorable melody that will cement itself into your brain from here on out, this track feels like a safe haven. 'Take One Minute' may feature loose instrumentation but it's as real as it gets. Arranged down to a tee, the warm production glistens through the cracks with confidence. Track number nine is 'Tight-Walkin' Man' is a contemporary folk number that's already received over 7 thousand streams on Spotify alone since it was released as a single. The last three singles on the LP 'See You Again', 'No Need to Explain' and 'I Don't Need No Mountain' truly finish the album off in true Hunter James style – emotional, hard-hitting music with layers of character.
A coming of age album that feels forever timeless, 'La Liberte' deserves to be in everyone's collection.