Fort Hope: Beginnings: EP Review.
May 9, 2014 | By: Mark Mcconville
---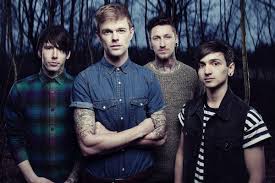 Rock band Fort Hope have made an EP called Beginnings which is exhilarating. The vocalisation and the fundamental riffs are beautifully placed together like a two piece love heart. The act from England have pulled the strings convincingly, never pulverising their sweet, honest sound.
The EP contains three songs of wonder and substance. There is no lack of fight and strength, there is an abundant amount of hope used here. Hope that seems to flutter and flourish, hope that seems to fit perfectly into their art.
The EP starts with lights. A song that commences with a healthy drumbeat and soft vocals. The chorus is arresting and compelling. The lyrics are sombre and solemn. Memories Fade comes next. It has more bite, it's loud and unapologetic , deeply engrained in the arm of sorrow. The riff is infectious.
Courage is beautiful. The wordplay is poetic and the piano infusion is calming and commendable. Fort Hope have struck gold here.