Download 2013 Review: Slipknot
June 20, 2013 | By: Ben Roberts
---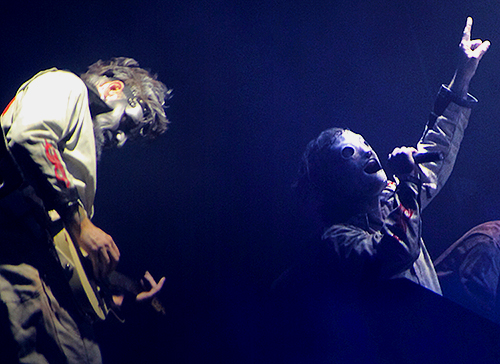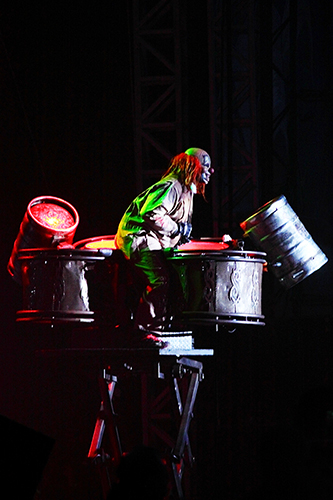 They broke the barrier. They broke the fucking barrier. Walking back on the torturous march back to camp this was the thought on everyone's, ecstatic but fatigued faces. Those crazy bastards broke the barrier.
On the whole this review is as pointless as it gets to be honest. Slipknot at a festival being anything less than great? Slipknot at Download being anything less than amazing? Yeah we all know the answer to this. Of course they were.
Download and the UK as a whole has always been a special place for Slipknot to visit; it was one of the first countries to embrace them in their early beginnings, and that support and excitement for their visits has never wavered in almost the 2 decades they have been around. Few bands can create as much anticipation and excitement amongst a crowd, especially one that has sat in wet, cold squalid conditions for almost 3 days by now. Sure rain during a slipknot gig in the UK is nothing new, but it's a testament to their success that not a single person in the thousands strong crowd remotely cared. Fuck the rain it's time to go crazy to some beloved songs. And as always, that's exactly what transpired.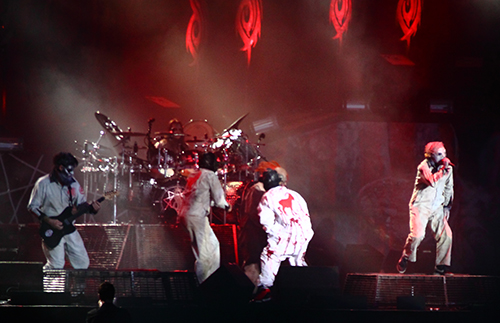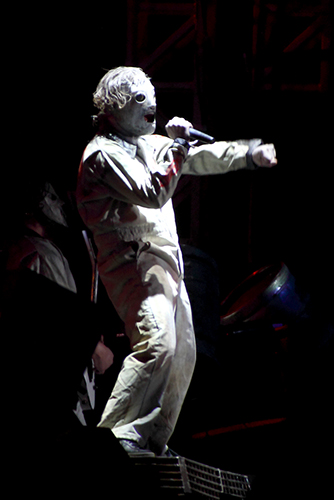 From the moment 'Disasterpiece' blasted out from the stage it was simply carnage, with the stationary crowd immediately coming to furious frenzied life. Pits, crowdsurfing and headbanging like mad, you name it it was there and more some. The band as usual then proceeded to blast through classic after classic; they were all here- 'Wait and Bleed' 'Before I Forget' and of course the knee shattering 'Spit it Out'. Less played song 'Get This' also made a welcome appearance, just a shame that 'My Plague' is so often left absent.
And as mentioned mid-way through the set the barrier broke…twice. Not surprising with 90,000 maggots all surging towards the stage and it took nothing away from the performance, being
rapidly fixed both times and adding more than a few laughs to the evening and some great stories to take away.
Again possibly the most pointless review in the world; we knew they would kill it and they absolutely did. Amazing as always.
Bring on their return.