The Bright Smoke – Virginia et Al. Review
April 28, 2014 | By: James Swan
---
Quite far from Virginia  The Bright Smoke is yet another example of the musical melting pot that is New York these days (or almost any day in the past. Still.). Mia Wilson and Q. Ledbetter stir blues, american folk and rock in the cauldron. This wide recipe mix is well named; Virginia et Al.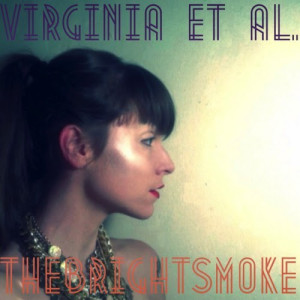 They describe themselves as "a little ambient and a little old fashioned."
This is apparent from the opening bar; Virginia et Al. is a not just a mix of styles, but eras; an old muted guitar plods beneath a crisp clear, smokey vocal; Bright Smoke indeed. God Willing makes for a good, slow build up, drums used sparingly until the end, the vocals rising a little, but always restrained.
The song ends on a suspended chord, then the plod of Sea Level picks up the slack; there's a sense of a storm just averted, an old hurt pushed to the back of the mind before it's allowed to open old wounds. This is blues with subtlety.
Slow Burn may the more commercial of the tracks, and the least overtly blues. It is certainly of the type that any pop-siren would chuck on the album to try and claim authenticity; here it is in good company and well deployed.
My personal favourite is Wild Again. There is no plodding beat or guitar; it dances around the vocals, deploying a few sparing electronic effects to flavour the music a little from the dominant blues.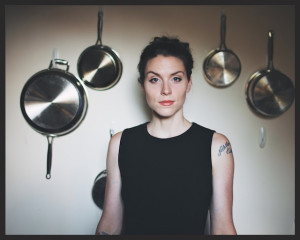 A criticism would be that while Wilson sings with commendable passion and restraint, her voice is rarely pushed; she sounds capable of achieving higher notes or moods, which leads into the next point. As an EP, Virginia et Al. needs to show off their range, as they don't have a full album to display their music. This is window shopping, not a walk around the store. There is diversity, but not enough contrast; changes of shade rather than colour.
Virginia et Al. is certainly worth a listen; they promise a great range of genres, but blues permeates throughout. On a full album we'd hope to hear a greater range of sound, but as it stands, this is a solid EP and a good showcase of talent.
Listen to the single from Virginia et Al. here: