The Art of Rock
January 27, 2014 | By: James Swan
---
In the music industry, we have a prejudice towards, well, music. Time and again, you forget that the artist stands on top of an eclectic human pyramid of other professions.
First in  a series of articles featuring such people is this one on Doug MacDonald, freelance illustrator in Rochester New York who has done a lot of artwork for a lot of bands.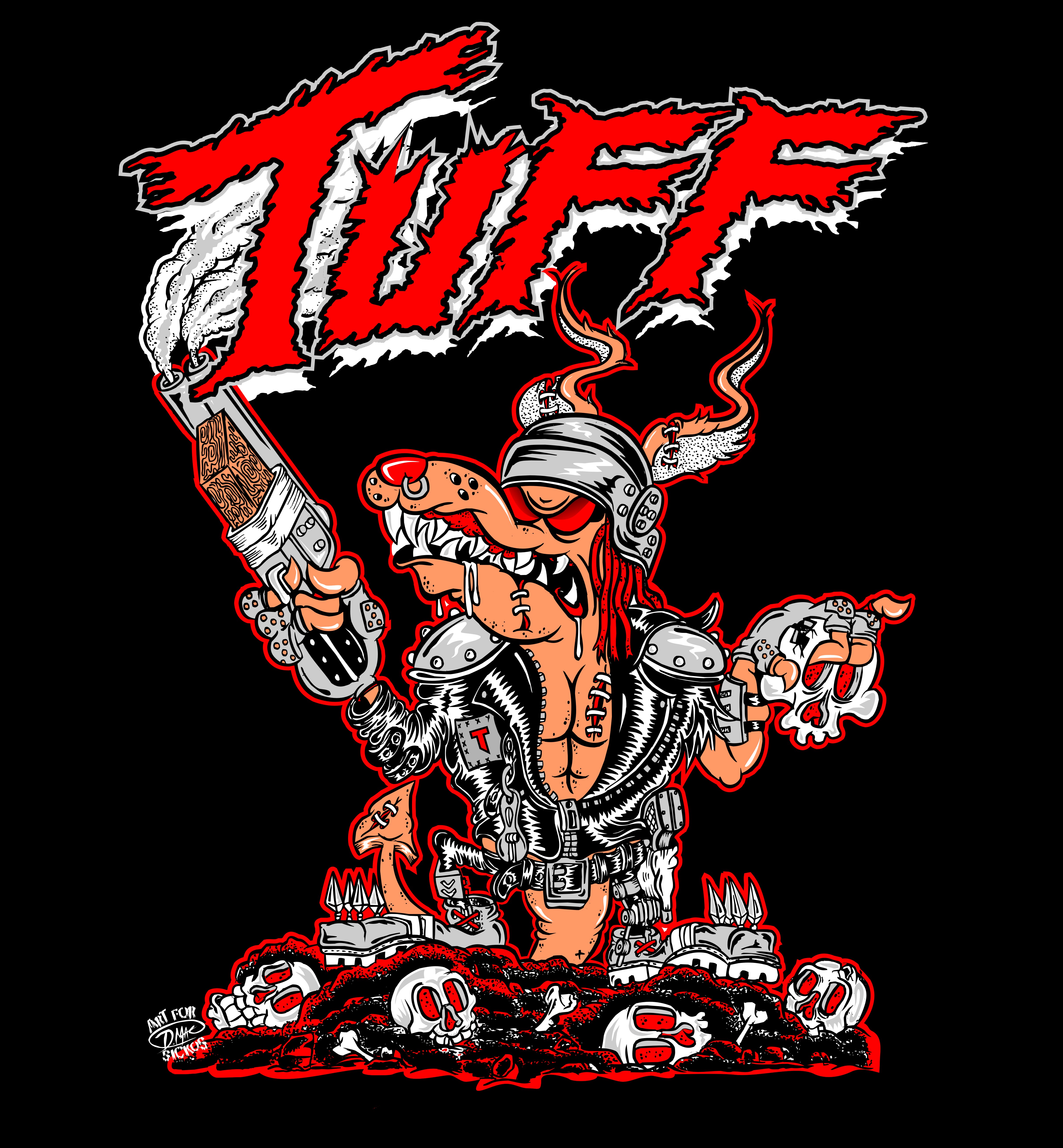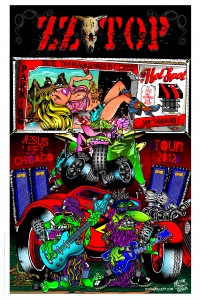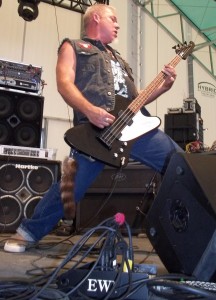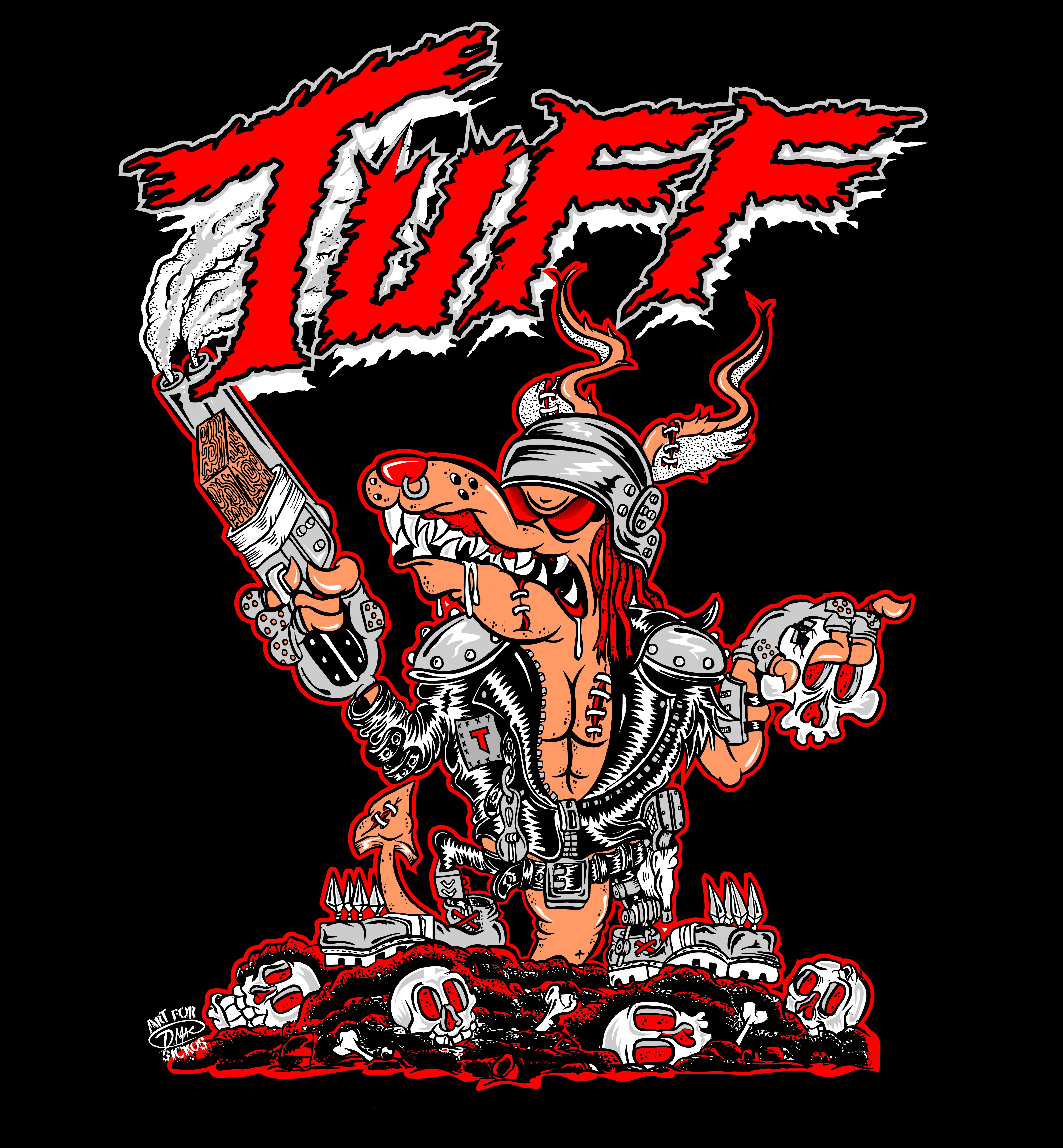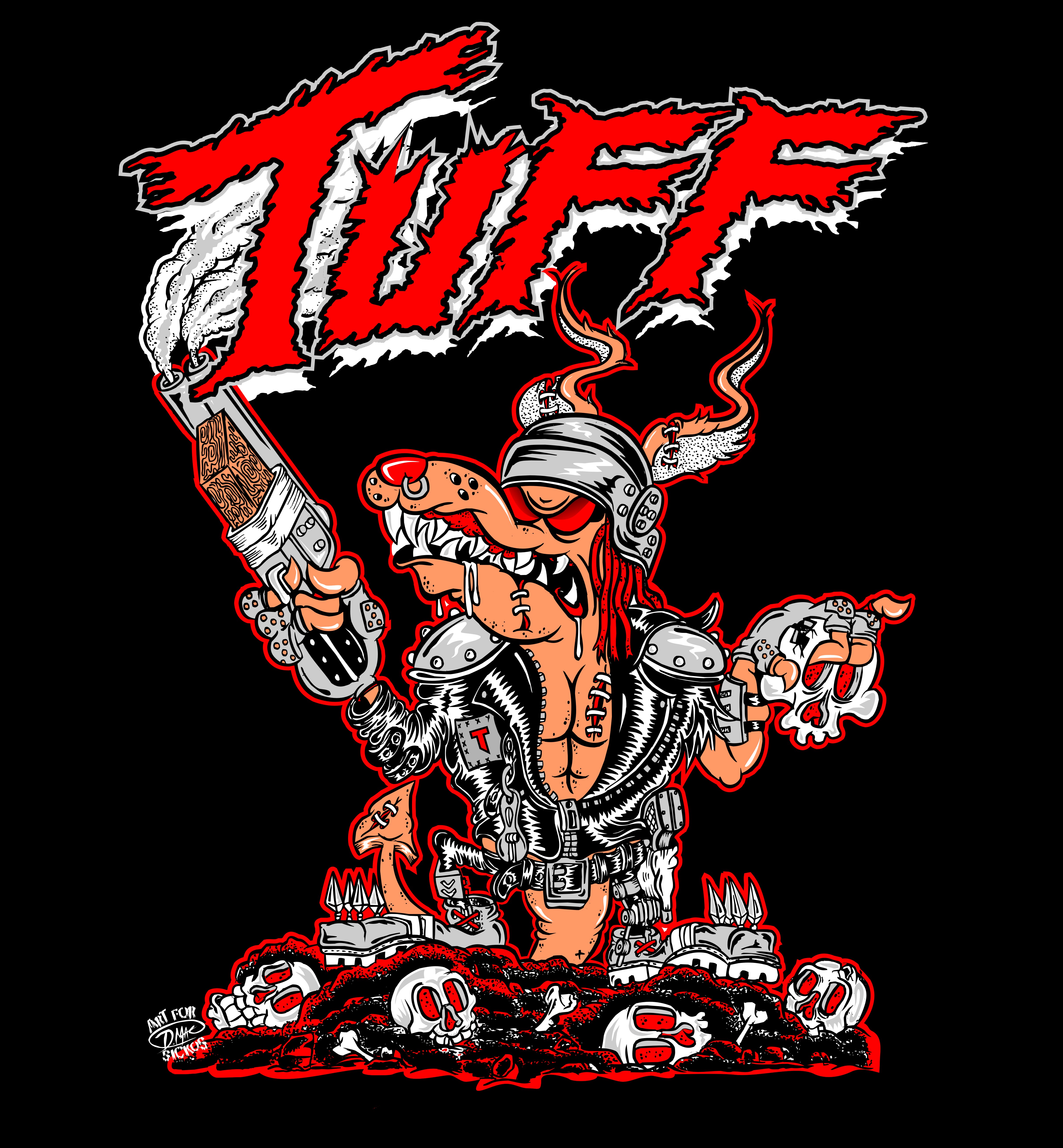 As the Bass player in Rock'n'Roll Social Club, Doug had a large network of bands and musicians in need of logos, flyers and anywhere else that needs a rockin' drawing. Today he can count ZZ Top, Buckcherry, Hinder, and Judas Priest among his clients.
The advantage of being an artist today is the accessibility the internet offers you. Doug sells tour shirts as well as his own line of shirts and posters through his website. (http://dougmacart.com/)
It may sound easy, but its a lot of work. A typical illustration takes between 30 and 40 hours to complete; on a 6 hour a day marathon, thats a working week per logo. Doug's favourite piece is a t-shirt design he just did for the world famous House Of Guitars for there 50th Anniversary.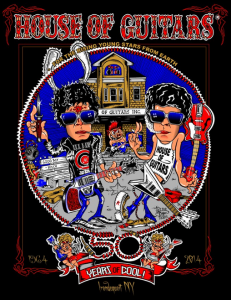 On his creative process, Doug stated that "Before I start any sketches..It is crucial to the design to make sure the concept all works together!  I don't feel I compete with any Artist..I feel every designer has there own style and I definitely have my own spin on things."
He may not be rich, but he's making decent money in an industry he loves. When asked about when his need to make profit comes up against his love for a band, he says "I have turned down projects from Bands that can't afford my  price…If I like there music and they can meet the budget i will work with them!!..I always find a way to work with anyone who comes to me I'm always honoured when any Musician comes to me and digs my Art!"
See his work for yourself at http://dougmacart.com/