Dream On, Dreamer – Album review: Loveless
July 2, 2013 | By: admin
---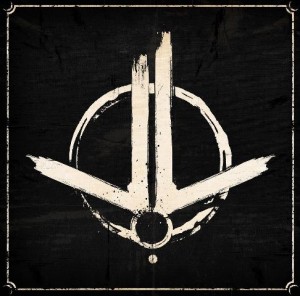 On my first listen to Loveless I initially forgot what Dream On, Dreamer sounded like. Their opening self titled track builds up as a slow riff meets, echoed singing and drums which reminds me of the style of 'Oceana'. After the eventual build up the band come together to create a hard hitting feel which would normally be used as an album outtro, but Dream On, Dreamer have worked it well to introduce the album and the next song 'The World In Front Of Me". The second song doesn't quite perform as expected after hearing the build up to start with and is slightly disappointing as the first full length song which was used as their debut single.
"Foundations" works well using their gritty tone achieved on their last album 'Heartbound' which is one of the attributes that I personally enjoyed about the band. The song also combines a fair use of singing and screaming from vocalists Marcel Gadacz and Zachary Britt which when combined with soft, well positioned keyboards makes you realise the influence of external co-writer Kevin Orr. As a big fan of breakdowns I enjoyed how "Infinity" starts off, working a heavy breakdown into a melodic chorus, then back into a heavy and slightly technical verse.
Soft keys prepare the audience on "Hear Me Out", you know this ones going to be a bit of a ballad… You think. Mid-piece the crunching drums and guitars come in with Marcel's screams just to remind you of who you are listening to. Again this song reminds me of 'Oceana' and their style of swapping between heavy and soft, I feel that for them it works, yet throughout Loveless it just doesn't. Despite being popular among fans I didn't enjoy "Neverlove" as I couldn't pick out what seperated the song from other metal bands in the genre.
"Moving On, Moving Far" & "Evol" are great tracks in my opinion, listening to both these made me double check the artist due to the similarity in previous songs on the album. The pace in "Moving On, Moving Far" applies itself perfectly to the eerie form that Dream On, Dreamer have been achieving and combines with the screaming over layered with singing. "Evol" exposes the abilities of the guitarists straight away with the intriguing melodies over vocal breaks preparing for the final few songs on the album.
"Black Maine" is most likely their best song on the Loveless album. As mentioned in the previous two pieces Dream On, Dreamer have been avoiding using fast paced music due to their relationship with the slow, meaningful, love ballads seen throughout all their expressions. Opening on a fast paced blast, I again enjoyed the combination of screams and soft vocals at once which works well for the group, as opposed to taking turns for chorus and verse. Later, there is a change in pace but it works well as the band have built to it and we as an audience have become prepared for it. Final track "The Tracks We Left Behind" binds with the previous track, again using pace well, as well as an arrange of keyboard and non-digetic sound. It is weaker than "Black Maine" but proves to show that the band can provide an outtro that matches the reversed intro.
An enjoyable first listen and the production was a massive improvement despite the low vocal level which is important for getting their 'love stories across'. Later pieces proved that Dream On, Dreamer are an amazing writing and performing force in which they can only get better.
Rating: 6/10
Tracklisting:
Loveless
The World In Front of Me
Foundations
Infinity
Hear Me Out
Neverlove
Moving On, Moving Far
Evol
Black Maine
The Tracks We Left Behind